international healthcare coverage
expats
international studies
you want to start an international education, a student exchange or an internship?

we have the answers to all your health insurance questions
get a quote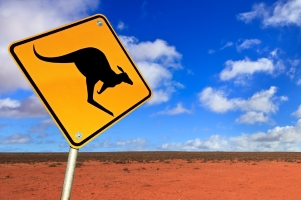 working holiday visa
you are going to Australia or New Zealand with a working holiday visa?

discover and enjoy this unique experience, we are taking care of your insurance coverage
get a quote
wwoofing
you will experiencing the real life as a farmer?

we have the suitable healtcare coverage already prepared!
get a quote
au pair
you are recruiting an au pair or work abroad as an au pair?

we provide the best all-round protection in your health insurance
get a quote
expats
you are going to expatriate temporary or for a long term anywhere in the world?

with us you have always your reliable partner by your side regarding your healthcare coverage!
get a quote
erasmus+ program
you are taking part in this Europe-wide student exchange program?

we provide you with a certified healthcare coverage accepted by the European Union!
get a quote
world tour / sabbatical
you discover the world or you are on a sabbatical?


enjoy your time, we are taking care about your healthcare insurance
get a quote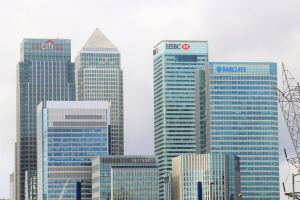 multi-currency account
you nee a worldwide bank account that follows you wherever you are without old fashioned bureaucracy?

we have the digital banking account from tomorrow already today!
get a quote
adventure trips
you are following an extraordinary hobby or practice an unusual sport?

we start where others stop; with us you will find the suitable healthcare coverage
get a quote
specials
living in the UK
the center of your life is in Great Britain an you will benefit from a first class health plan?

we deliver the product you need without any impact ont the BREXIT!
get a quote
EU commission / Diplomats
you're working for the European Union or have a diplomat statute?

we fulfill the gap of your existing healthcare coverage!
get a quote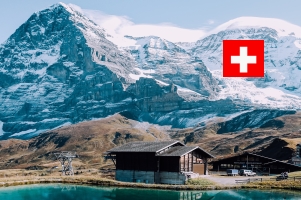 living in Switzerland
you are going to stay or work in Switzerland?

as an expert for expats, we can provide you with insurance coverage of state requirements.
get a quote
extreme sports
you are following an extraordinary hobby or practice an unusual sport?

we start where others stop; with us you will find the suitable healthcare coverage
get a quote
business travel solutions
your company sends employees worldwide or you work internationally?

we have your customized business package in the health insurance area
get a quote
tailor-made solutions
you have a requirement outside the normal standard and need personalized coverage?

we create tailor-made unique healthcare concepts corresponding to you belongings
get a quote
welcome on board!
get a quote
about us
expat 18 is a brand of westPOINT GmbH & Co. KG subsidiary Luxemburg.
We created this special entity in 2018 to focus our activities intensively on the international health insurance market. It was the logical consequence of a constantly changing world and the resulting needs of customers worldwide.
westPOINT is an international insurance broker boutique based in Aachen Germany. In 2012 we expanded to the north of Luxemburg and established the subsidiary westPOINT GmbH & Co. NL Luxembourg to deliver international insurance solutions to our clients.

With an expertise of more than a decade in this sector and a worldwide network of quality providers we create insurance coverage also beyond standards!


our core values


• collaborative
• trusted
• solution-oriented
― together we are stronger
― we keep our promises
― customer first
imprint
company
westPOINT GmbH & Co. KG – subsidiary Luxemburg
69, Géidgerweeg
L-9980 Wilwerdange
phone 1: +352 661 413 192
phone 2: +352 661 413 191
e-mail: postbox@expat18.lu
website: www.expat18.lu
represented by executive director
Markus Mertens
Dipl.- Ing.
MBA (University of Wales)
finance economist (CoB)
data protection officer:
Sabrina Mertens
Tel: +49 (0)241 - 413191-0
Fax: +49 (0)241 - 413191-10
E-Mail: sabrina.mertens@west-point.de
Navigation on this website is subject to Luxembourg legislation and regulations, as well as the conditions listed below.
This website is the exclusive property of expat18.
By consulting the website, the user fully accepts the conditions listed below.
expat18 reserves the right to modify the terms of use of this website at any time. expat18 therefore advises all users to regularly consult the latest version of the conditions governing the website.
COPYRIGHT
The texts, trademarks, logos, information or elements appearing on this website are the exclusive property of expat18.
Any reproduction, representation, translation, adaptation or distribution, in whole or in part, of the website contents on any medium or by any process whatsoever, constitutes an infringement, and is prohibited without the express authorization and consent of expat18.
ACCURACY OF INFORMATION
This website is intended for expat18 customers, and more broadly, for anyone interested in the products and/or services offered by expat18.
Every effort has been made to ensure the accuracy of the information contained on this website. However, no guarantee can be given that all information is correct.
expat18 cannot be held liable for any inaccurate, incomplete or erroneous information, or for any falsified or manipulated information.
expat18 reserves the right to modify the content of the website or to make it inaccessible.
The content of this website is provided for information purposes only.
The websites outside the expat18 site, in particular the websites of the expat18 partners with a hypertext link to the present site, are not under the control of expat18, which consequently declines any responsibility as for their contents and their accessibility. The user is solely responsible for their use.
GENERAL USE OF THE WEBSITE
The website is free (excluding Internet connection costs charged to the user), and available 24 hours a day and 7 days a week, except in cases of force majeure, computer failures, maintenance or problems related to telecommunications networks.
expat18 undertakes to implement, in the shortest time possible, all actions necessary to restore the functioning of the website and its accessibility.
It undertakes to make its best efforts to secure access, consultation and use of information in accordance with the state of the art. There are risks and limits to the Internet, and the Internet user is solely responsible for the use he makes of the information. The information and opinions contained on the website www.expat18.lu can in no case be considered as formal advice that is binding to expat18 and/or its authors. The services and data are provided for information purposes only.
expat18 cannot be held liable for any direct or indirect, material or immaterial damage caused by the use of the website, and in particular in connection with its interruption, shutdown or malfunction that may result from shutdown for the maintenance or repair of expat18's computer system, technical breakdowns or overloading of the network, interruptions of the telecommunications networks, errors, negligence or faults of suppliers or a third party, as well as any computer viruses originating from the Internet.
expat18 undertakes, without this constituting a performance obligation, to put in place all the necessary means to guarantee the security and confidentiality of the data transmitted to the user, but reminds users that the confidentiality of correspondence is by no means guaranteed on any Internet network.
Neither expat18 nor any of its information provider partners can be held responsible for errors, omissions, alterations or delays in updating the information and their possible consequences in the context of their use. Under no circumstances shall they be held liable for direct or indirect damage resulting from access to or use of the site.
Internet users are aware of the nature of the Internet, particularly its technical performance and response times for consulting, querying or transferring information. It is therefore the user's responsibility to take all appropriate measures to protect his own data and/or software from contamination by viruses propagated via the expat18 site and/or information. It is also the responsibility of Internet users to properly equip themselves to access and use the services offered, particularly in the areas of information technology, telecommunications and security, and to maintain the equipment.
The user makes use of the website under his own responsibility.
All data collected via the website is subject to the provisions of consumer legislation and governed by these terms.
ACCESS
You are currently connected to the Internet site accessible at www.expat18.lu
All access to or use of the website is at the user's own risk.
It is the responsibility of the Internet users to take all appropriate measures to protect their own data and/or software from contamination by viruses or any other hacking process propagated on the Internet.
Note that expat18 does not send any e-mails with the purpose of collecting confidential information (access codes, passwords or bank account numbers).
If such e-mails are received, it is strongly recommended that users immediately inform expat18, and under no circumstances provide the confidential information requested electronically.
expat18 cannot be held responsible in the event of diffusion of confidential information by the user himself.
WEBMASTER
The website was created by expat18. If despite our regular checks, you notice an anomaly, or if you encounter problems on the website, please kindly inform expat18 via the Webmaster
Your comments, ideas or feedback will of course be taken into due consideration. Thank you for your interest in the website. Please feel free to contact expat18 at the address provided.
APPLICABLE LAW – TERRITORIAL JURISDICTION & LANGUAGE
This website is subject to Luxembourg legislation and regulations.
Luxembourg laws and regulations are exclusively applicable.
Exclusive jurisdiction is given to the Luxembourg Courts to hear any dispute arising in connection with the use, interpretation and execution of the information and data appearing on this website.
Only the French version of the expat18 website is deemed authentic and shall have the force of law.
DATA TRANSMISSION AND STORAGE
All personal information entered into online forms is sent encrypted. Data is stored on expat18 servers, situated in Luxembourg.
SPECIAL THANKS - CREDITS
Kostenlose Vektorgrafiken von https://de.vecteezy.com
Responsible for the website:
© Copyright expat18 2019
privacy policy
Personal data protection declaration
expat18 implements measures to protect your personal data. The following data protection statement informs you about the personal data that is collected when using this website and how it will be processed, used and protected.

1. SCOPE OF APPLICATION
1.1.
The following data protection declaration applies to the use of the website www.expat18.lu.

1.2.
The data controller is westPOINT GmbH & Co. KG – Luxembourg branch, 69, Géidgerweeg, L-9980 Wilwerdange. The Data Protection Officer can be contacted at: sabrina.mertens@west-point.de.

1.3
Personal data relating to information of a specific or identifiable natural person fall within the category of personal data. This includes, for example, information such as name, postal address, e-mail address or telephone number as well as usage data such as IP address. Personal data are collected, processed and used in accordance with the legal provisions.

2. AUTOMATED DATA COLLECTION AND PROCESSING BY THE BROWSER
2.1
As with all websites, the expat18 server automatically and temporarily collects and stores the following information in the server log files that are transmitted by the browser (if you have not disabled the cookies):

the IP address of the requesting computer

the client's request for files

the http response code

the amount of data transferred

the website from which you visit us (referring URL)

the date and time of the server request

the browser type, version and language

the operating system used by the requesting computer

The personal data stored in the log files will not be used. Your provider cannot at any time link this data to specific individuals. These data are not cross-referenced with other data sources.


3. COLLECTION AND PROCESSING OF DATA COMMUNICATED
3.1
When you took out an insurance contract, you provided personal data. Some of this data appears in your customer area. You have two functions at your disposal:

Update your contact information

Submit a claim

The data associated with the submission of a claim is used to execute the insurance contract and prevent any fraud. These data are transmitted to the employees of expat18, located at westPOINT GmbH & Co. KG – Luxembourg branch, 69, Géidgerweeg, L-9980 Wilwerdange.

3.2
Contact data is used to manage the business relationship with its customers – including (unless they refuse) to inform them about products or services similar or complementary to those they have already subscribed to.

Processing is necessary for the legitimate interests of expat18 and to make their clients aware of and advise them on insurance products and services. These data are accessible to employees of westPOINT GmbH & Co. KG

3.3
The storage period of your data is limited to the duration of the data processing and to the subsequent period during which the storage of the data is necessary to enable the controller to comply with his obligations according to the limitation periods or in application of other legal provisions.

4. COLLECTION AND PROCESSING OF DATA COMMUNICATED VOLUNTARILY
4.1
It is up to you whether or not to communicate personal data by e-mail, in the customer area or via the website. The data is used for the execution of the contract, to process your requests for quotations, complaints or opinions by e-mail.

4.2
If you would like expat18 to contact you by post, e-mail or telephone, you can enter your telephone number, e-mail address or postal address. You enter this data voluntarily. Your information is exclusively stored and used by expat18 in order to contact you.

4.3
The personal data that have been communicated via the website are stored only until the purpose is achieved, namely the one you have entrusted to expat18. When the execution is complete and the purpose is achieved, your data will be blocked after expiry of the regulatory requirements, if you have not expressly consented to the use of data beyond that period. Insofar as it is necessary to comply with legal retention periods, certain data may be stored for up to ten years.

5. TRANSMISSION OF DATA TO THIRD PARTIES
5.1
The personal data you have provided to expat18 will not be passed on to third parties. Data is only transmitted:

if you have given your consent

to subcontractors mandated to process the data in question

6. YOUR RIGHTS
6.1
Without having to give any reasons, you can obtain information about your personal data stored by expat18 free of charge.

6.2
Furthermore, in accordance with the legal provisions, you have the right to rectify, limit and delete your personal data. If you have given consent for the use of the data, you may withdraw your consent at any time and without giving any reasons.

6.3
The user can exercise these rights by sending a request to sabrina.mertens@west-point.de

6.4
If you have any questions regarding data protection, you can contact the Data Protection Officer by sending an e-mail to sabrina.mertens@west-point.de

6.5
You also have the option of lodging a complaint to a supervisory authority regarding the protection of personal data.
interested to become an affiliate partner?